Women Deserve More
Axia Women's Health is a community of caring, connected, progressive health professionals committed to giving women more.
We believe women deserve access to a more sophisticated, more compassionate healthcare experience that meets their changing needs across time. That's why at Axia Women's Health, we connect women to a wider spectrum of in-person and online care that delivers innovative technology and treatments.
From routine gynecology care paired with your annual mammogram screening to prenatal care featuring on-site lab work and ultrasonography at most locations, Axia Women's Health is delivering more care with more convenience. Because women deserve more.
Pregnancy Care
At Axia Women's Health, we take pride in our role as leading partners for top-rated prenatal care, and our board-certified physicians deliver at a diverse range of award-winning hospitals in central Indiana including Ascension St. Vincent Carmel, Ascension St. Vincent Women's Hospital, Ascension St. Vincent Fishers, Franciscan Health Family Birth Center, & Community Hospital South.
Axia's obstetric services include:
Ultrasound
Family planning/Pre-conception visits
Pregnancy education and online tools
Prenatal genetic screening
Non-stress testing
Perinatal care and support
High-risk pregnancy care
Delivery (vaginal, cesarean, and VBAC)
Post-partum care
Gynecology Care
It's important to find an OB/GYN practice where you feel welcome and comfortable asking questions and expressing concerns regarding your routine GYN care. Axia Women's Health providers are focused on listening to and supporting your needs through a comprehensive and compassionate care experience, offering in-person and telehealth visits for your gynecologic care, and services ranging from preventive screening procedures to extensive diagnostic tests and treatment during every stage of life.
Axia's gynecology services include:
Cervical cancer screening (Pap and HPV testing)
STD testing
Contraception counseling and procedures
Endometriosis evaluation and management
Fibroid management
Breast cancer screening and mammography
Diagnosis and care for urinary conditions
Menopause management
In-office procedures
We offer 11 convenient locations across central Indiana—our OB/GYN providers are here for you.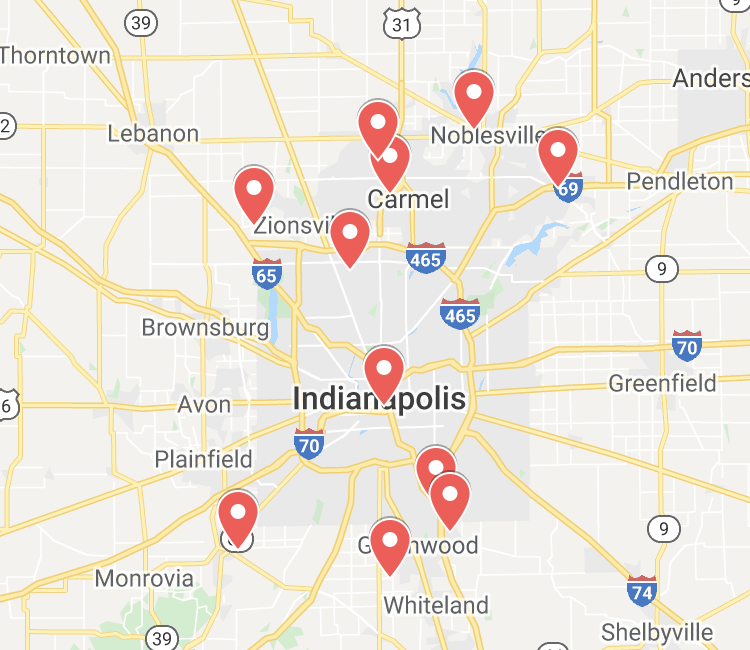 Get started by finding care near you.

---
More About Prenatal Care

Axia Women's Health Delivers More.
Our providers truly deliver more. More babies – that is! Axia Women's Health providers are proud to deliver nearly 30,000 babies each year. We are trusted partners with the region's leading hospitals, and proud to help your family grow.
Concierge-Level Care.
Our attentive obstetricians work with you to build a partnership in your care, and with on-site lab services and ultrasonography at most locations, you'll have direct access to the services you need without added stress. We're proud to offer a robust and seamless prenatal journey – from a complimentary pregnancy app and prenatal education/birthing classes to facilitating your receipt of an insurance-covered breast pump – we've thought of it all. Axia Women's Health is focused on only one thing: making healthcare better for women.
Proven Clinical Excellence.
We believe in helping women deliver safely, reducing unnecessary surgical trauma when possible and reducing cesarean rates. We draw upon our collective expertise to support the challenges of VBAC deliveries, short-term pregnancies, and breech births, with countless success stories to share.