OB/GYN Care that Delivers More
At Lexington Women's Health, now part of Axia Women's Health, we take pride in partnering with you for top-rated gynecology and pregnancy care. Our Lexington Women's Health physicians and midwives deliver exclusively at the award-winning Baptist Health Lexington hospital.
We offer three convenient locations in the Greater Lexington area, including our newest location at Brannon Crossing in Jessamine County.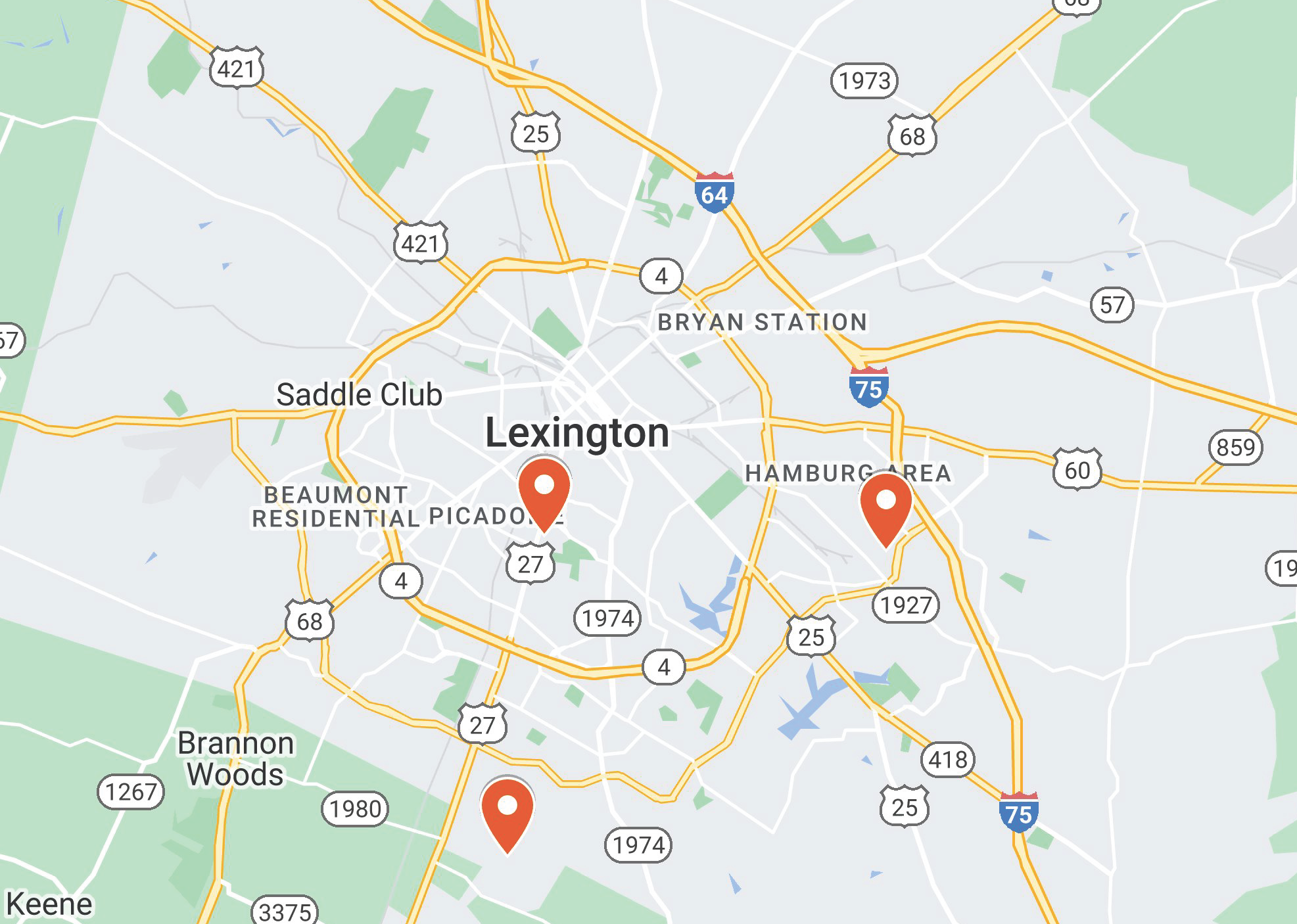 More Focused Pregnancy Care
Our five expert Physicians and four experienced Certified Nurse Midwives work as a team to serve the women of the bluegrass. We believe in prenatal care focused on your unique needs. Our top priority is helping women to deliver their baby safely, reducing unnecessary surgical trauma when possible and reducing cesarean rates. We draw upon our collective expertise to support the challenges of VBAC deliveries, short-term pregnancies, and breech births, with countless success stories to share.
Axia's Obstetric Services include:
On-site ultrasounds
Family planning/Pre-pregnancy visits
Modern Midwifery
Pregnancy education and online tools
Prenatal testing
High-risk pregnancy care
Facilitate insurance-covered breast pump
Post-partum care
More Comprehensive Gynecology Care
It's important to find an OB/GYN practice where you feel welcome and comfortable asking questions and expressing concerns regarding your GYN care. Axia Women's Health providers are focused on listening to and supporting your needs during every stage of life. 
Axia's Gynecology Services include: 
Annual wellness visits
Cervical cancer screening (Pap and HPV testing)
Endometriosis evaluation and management
PCOS evaluation and treatment
Diagnosis and care for urinary conditions
Menopause management
In-office procedures
Advanced surgery and robotic techniques
Weight Management
A More Caring Experience for Patients
In addition to our high-quality clinical care one of our highest priorities is ensuring a more positive, more caring experience for our patients. We are proud of the results we have received. 
Explore our Locations and Providers
---